Balance Keyboard
The Balance Keyboard is a compact keyboard complete with a 10-digit number pad. This means you get all the functionality of a "full sized" keyboard while reducing the need to reach, putting you in a more comfortable and healthy posture.
Read more
In stock
3-5 days expected delivery
Every inch counts
That's why the Balance Keyboard has minimized the buffer below the spacebar. Although it may not seem like much, reducing the reach to the keyboard by half an inch can have a huge impact on you ergonomically, bringing the keyboard and RollerMouse closer than ever before.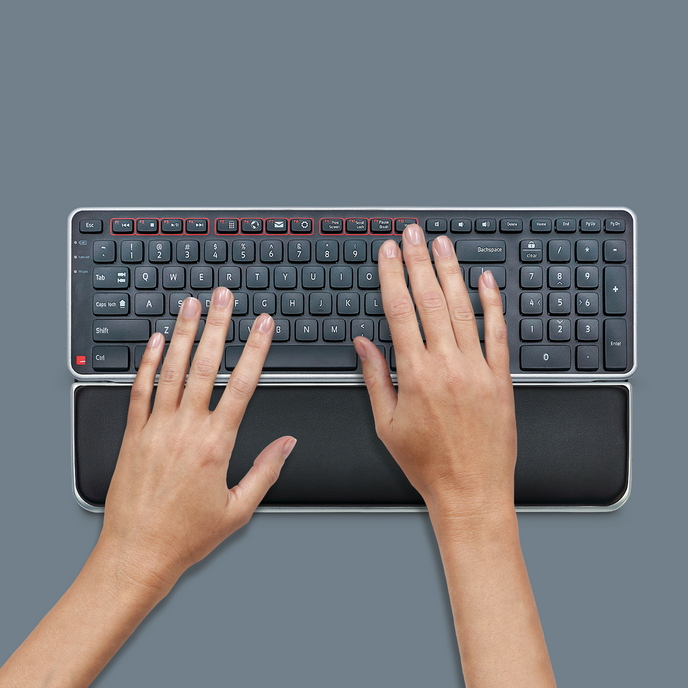 Our Balance Keyboard was created to be the perfect partner to the RollerMouse Free 3 and Red Series. Designed to maximize the benefits that the RollerMouse provides, the Balance Keyboard keeps your workstation in perfect harmony.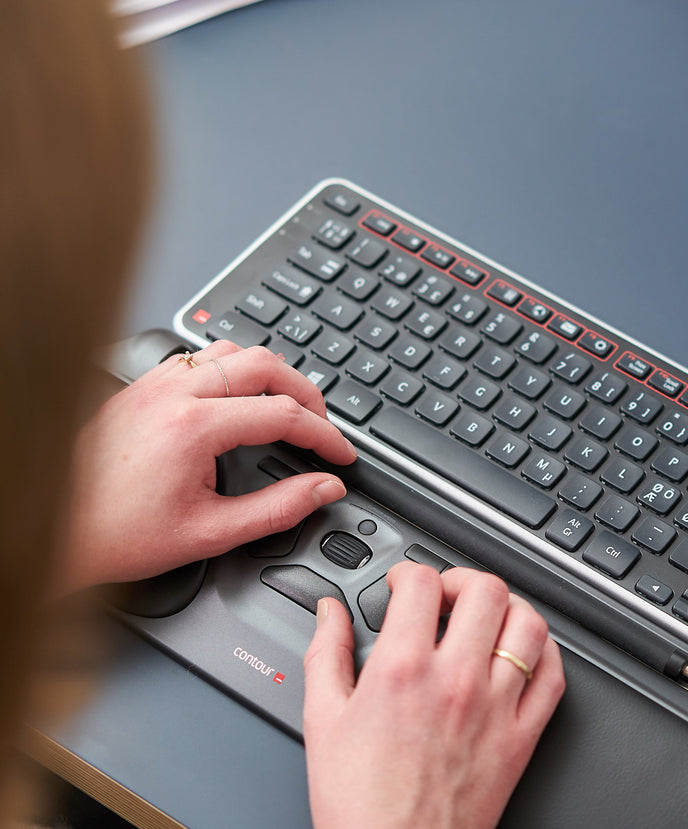 Bundle and save
The Balance Keyboard and RollerMouse Red are made for each other, and when you purchase them as a bundle you save $20! 
Shop now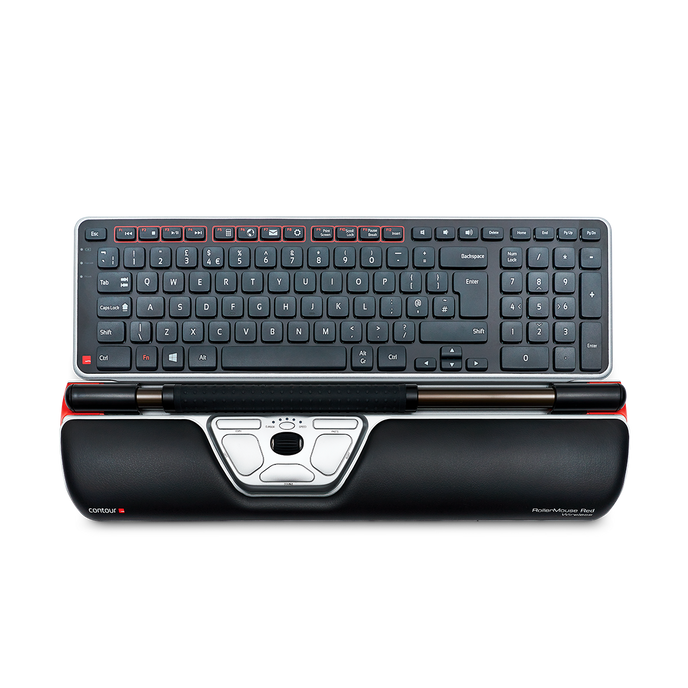 Measurements:
15.4 x 4.7 x 0.9 in
Number of buttons:
Standard Keyboard Keys and 12 Media Buttons
OS support:
OSX & Windows
Driver:
Available on Driver-page
---