SliderMouse Pro
The SliderMouse Pro is a revolutionary computer mouse that is sure to change the way you use your computer. The ergonomic design reduces strain on your hand and wrist, and the sleek design looks great on any desk. The modern features make it easy to use your computer with one hand, and the wireless connection means you can use it anywhere. If you're looking for a better way to use your computer, the SliderMouse Pro is the perfect choice.
The contoured shape and comfortable grip make it easy to use, while the advanced sensors and button placements provide optimal performance. And because it's designed to be used in front of your keyboard, you won't have to worry about stretching, twisting, or straining – which means you can work more comfortably for longer periods of time.
Shop SliderMouse Pro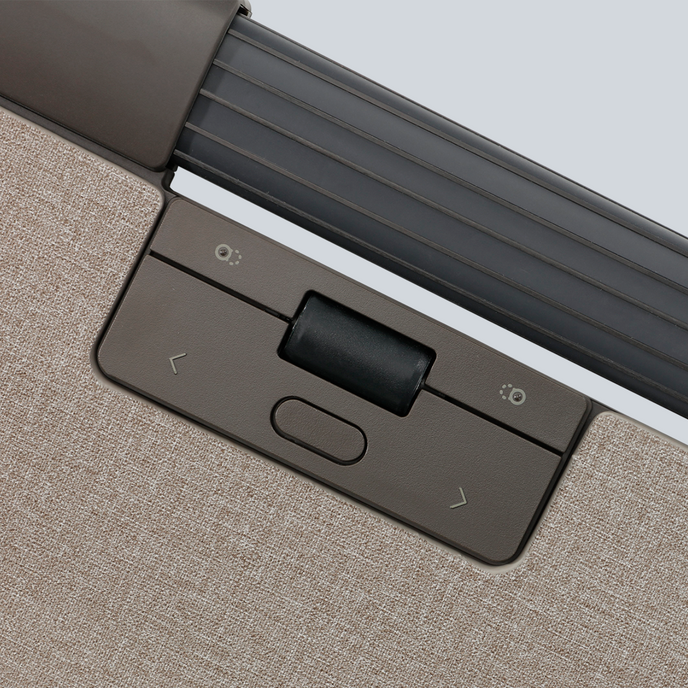 The SliderMouse Pro is perfect for both right- and left-handed users, providing versatility and optimal comfort.
Tension-free computing
With the SliderMouse you'll easily keep your hand and wrist in a netural position, optimizing ergonomics and your comfort at work.
The wide sliderbar makes cursor control effortless and you won't have to move hands or wrists unnecessarily across the desktop.
The panel at the center has built-in copy/paste buttons as well as buttons dedicated for forward/backward navigation, that will make your web browsing a breeze!
The large scroll wheel enables a smooth, comfortable computing experience.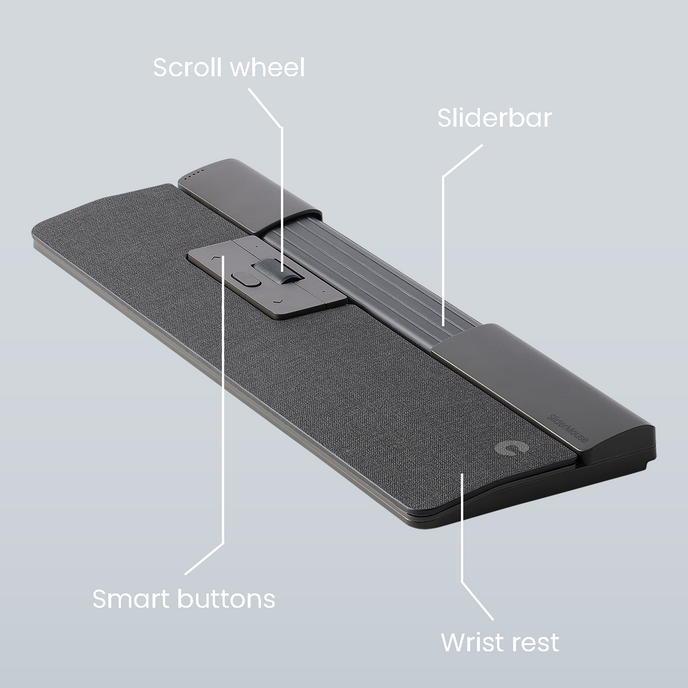 Customizable wrist rests
With its unique, detachable wrist rests, the SliderMouse Pro makes it easy to customize style and optimize ergonomics for the individual user.
The wrist rests come in a slim, regular and extended size to tailor the mouse to the individual hand size and to improve comfort. The wrist rests come in light grey fabric, dark grey fabric or sustainable bamboo.
Shop Slidermouse Pro