Balance Keyboard Wrist Rest
Balance Keyboard Wrist Rest is designed for anyone who uses the popular Balance Keyboard without a RollerMouse. Simply place it in front of your keyboard to achieve more comfortable and effective support for your hands and wrists and a more ergonomic working position.
Read more
In stock
3-5 days expected delivery
Give your wrists a rest
If you are not working with a centered mouse like the RollerMouse, but still want to optimize your ergonomics, the Balance Keyboard Wrist Rest is a great solution.
Simply slide the wrist rest in front of your Balance Keyboard to provide yourself with a comfortable, ergonomic posture.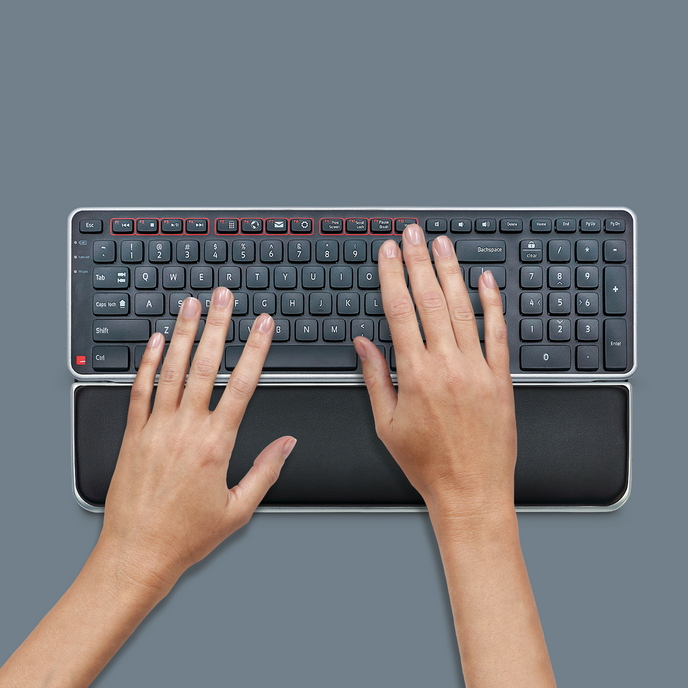 Comfort and performance
The Balance Keyboard Wrist Rest comes with a soft foam core that helps disperse pressure on your hands and wrists while typing. Combined with the compact size of the Balance Keyboard, it puts users in a good ergonomic posture allowing them to work throughout the day without experiencing pain and fatigue.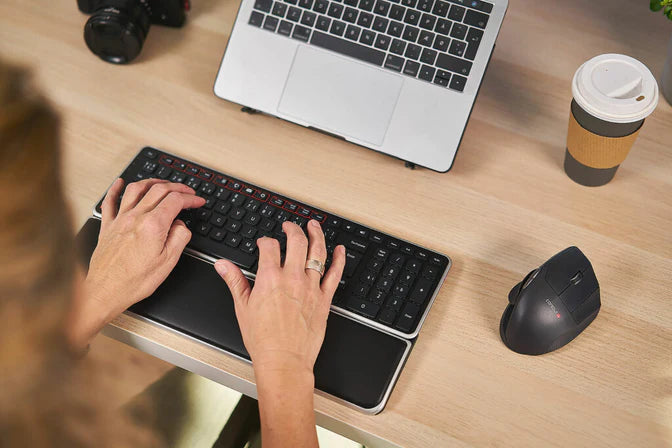 Measurements:
15.4 x 3.5 x 0.9 in
---
We have gathered all our guides, manuals and software updates in one place so it's easy to find.

Follow this link to our support
---