Congratulations on your new Contour Shuttle. Take a look at our tips on how to get started – then you are ready in minutes.
Buttons
Multimedia Controller Pro v2 has 15 programmable buttons, Multimedia Controller Xpress has 5.
Wheel and jog-dial
Twist and turn the wheel and jog-dial, to navigate a timeline in a video application, adjust brushsize in a photo application, or maybe use it as a scroll wheel.
Ergonomics
Place your hand on the Multimedia Controller, and utilise keyboard shortcuts without using your keyboard.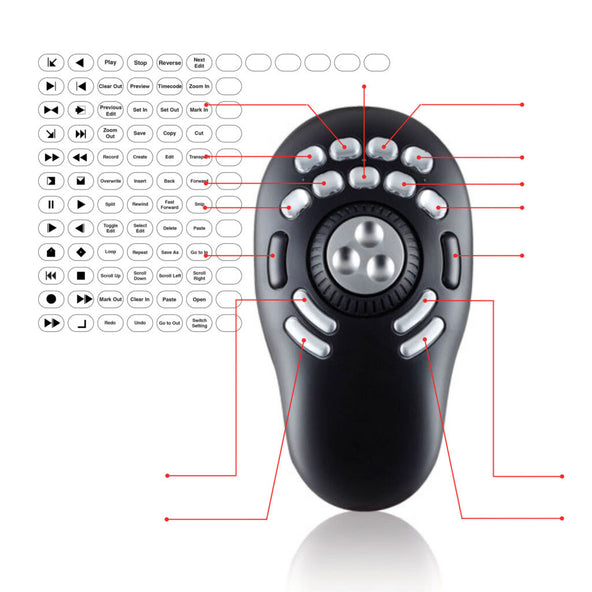 1. Connecting
Connect the Contour Multimedia Controller to your computer using the USB cable, and download the driver from the website. 
2. Customising
Spend some time to set up the Contour Multimedia Controller to suit your personal preferences. In the driver software you can customise the buttons and wheel to fit your favorite applications.
3. That's it...
With these few steps you are ready to go. We hope you will be happy to work with your new Contour Multimedia Controller. After some use you might want to adjust the settings, and program the buttons for even more of your favorite applications.
Can't find the answers to your problem?
We're here to help you!
We've gathered frequently asked questions about The Contour Multimedia Controller in our Frequently Asked Questions (FAQ) section.
Frequently asked questions